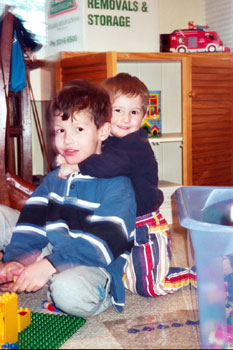 In July we moved to Meakem Street, Hurstville. We are renting an old (but very nice) house until we find a place to buy. It is only about 2 km from where we lived in Blakehurst and 10 minutes walk from a major train station, which is very convenient for Steven.

Callum and Conrad soon found a friend next door named Alex.

[Coda. In 2008 the house was eventually sold and we kept the Real Estate Agent's web advertisement].